Social media influencers are often scrutinized for being superficial and significantly lacking in substance. As a micro-influencer with just under 30k followers and an established portfolio as a commercial model in Jamaica, it could be easy for Brittne to be thoughtlessly categorized in the aforementioned manner.
In so many ways, she defies this stereotypical perception of social media influencers with her awe-inspiring talent as a resin artist paired with her calming and conciliating personality.
Having ascertained national exposure working on noteworthy commercial campaigns with brands such as Multilink in Jamaica, Brittne was keen on establishing a more layered and diverse professional trajectory. Having her commercial modelling career severely inhibited by the Covid-19 pandemic, it was time for Brittne to pivot her career in a new direction.
Unafraid to step into unchartered territories, she established her business 'Wild Moon' and started to create a variety of art pieces using resin as her medium. She quickly evolved from creating resin dominos and time pieces, to creating full-fledged art pieces that began to capture a world wind of attention on social media.
"I worked at an art gallery, Island Art and Framing for two years and I fell in love with art more than ever before. I was always into art but I was too shy to put myself out there," Brittne explained when asked about her initiation into the art world.
Though she stands at 5ft1, Brittne has displayed the resolute valiance and determination needed to position her life and business around the success of her art.
"One day while scrolling through Tik Tok, I saw a video about a resin artist that caught my attention. I said to myself, this is what I want to do. So I spent 3 months every single day watching YouTube videos and doing intense research on it as well. So far it has been such an amazing experience."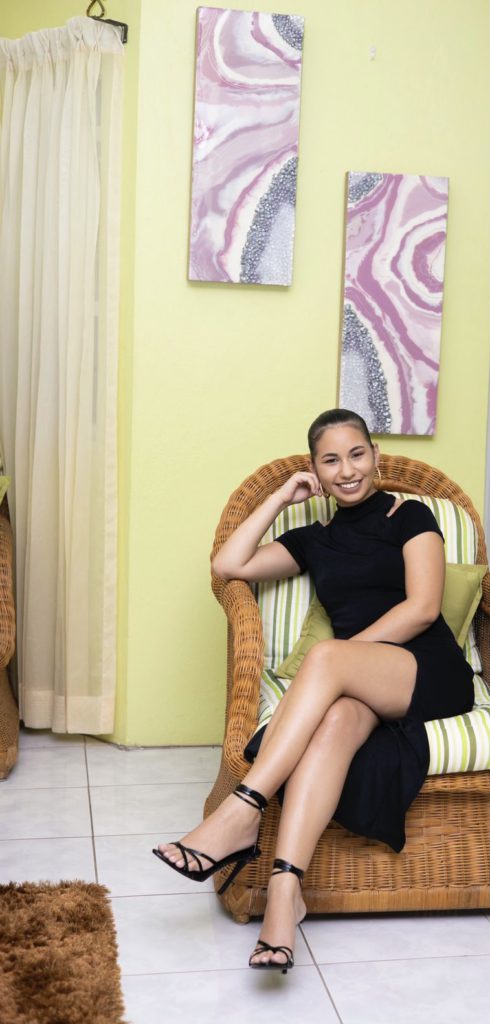 Despite her new found 'buzz' as a resin artist, she was wise enough to not rule out her commercial modelling exploits and unconsciously she has continued to debase professional objectification amongst young Caribbean women. The belief that a Caribbean woman should be confined to one career path is an outdated one and Brittne's creative and professional journey exemplifies this.
"I've been modelling since high school and aside from art, I also really love to model and seeing the end result from shoots is always really exciting for me. I decided to continue modelling because I want to focus on having a versatile business portfolio that is not limited to my art business."
In late 2021, Brittne joined forces with Hi Esteem Agency and signed to them as a commercial model and influencer. The agency's Creative Director Ash Carti and Marketing Director: (Head of Brand Communication) Charis Thompson were instrumental in brokering the deal and highly recommended Brittne to the leaders of the agency.
Upon recognizing the uniqueness of her talent offering and how many sales she had garnered as a resin art, it became imperative for both Brittne and the agency, to create a platform where she could holistically display the fruitfulness of her creativity and upon that premise Worlds Collide as born.
"While most people see modelling as a job, I look at it, as just having fun while being my complete, holistic and authentic self." Brittne confidently asserted.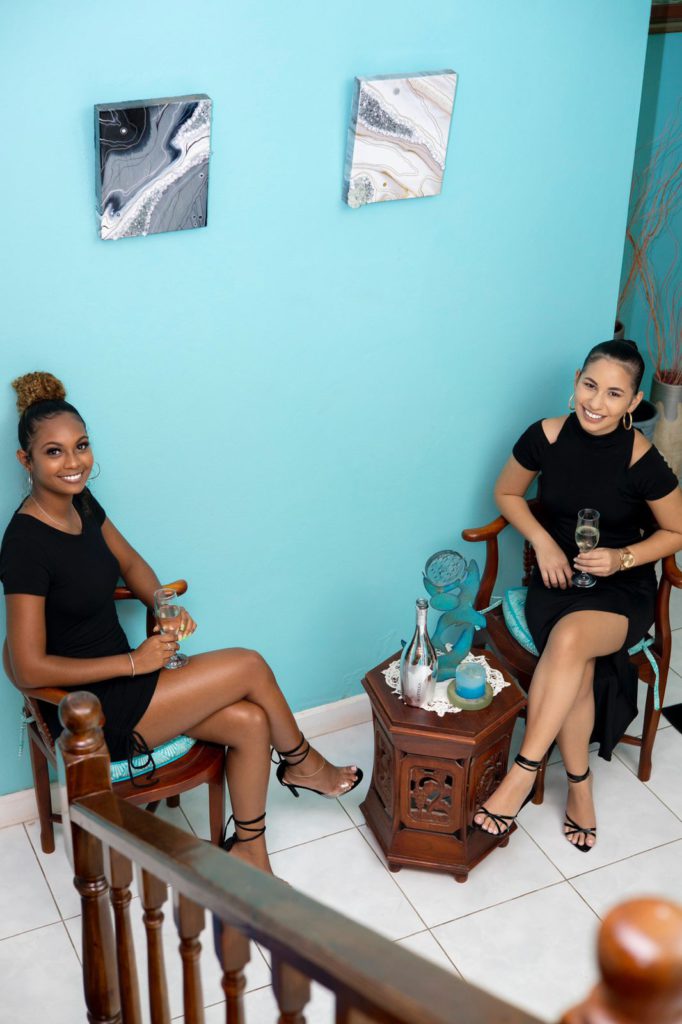 Having recently been featured in the latest commercial for Jamaica's fastest growing digital payment wallet LYNK, Brittne is ready to dominate the commercial modelling arena and the art arena in Jamaica this year and she is optimistic that the art show will inspire a new generation of Jamaican creative minds.
With less a month to go before the show, the buzz and anticipation is building exponentially and on April 30th, all roads lead to 3 Temple Mead, Jacks Hill for Worlds Collide.