The rapper has been in the news twice in two weeks. Mills had an altercation with Tekashi 69 last week that was recorded by both parties and caused an uproar on social media.
This week, Meek is at it again it seems with leaked song lyrics about Kobe Bryant that upset Kobe's widow Vanessa Bryant.
The leaked lyrics were from the song "Don't Worry (RIP Kobe).
"This b—- I'm f—in' always tell me that she love but she ain't ever showed me. Yeah, and if I ever lack, I'm goin' out with my chopper, it be another Kobe."
The lyrics also angered Kobe's fans.
Bryant who lost her husband and daughter last year in a helicopter crash registered her thoughts on the song in her Instagram stories.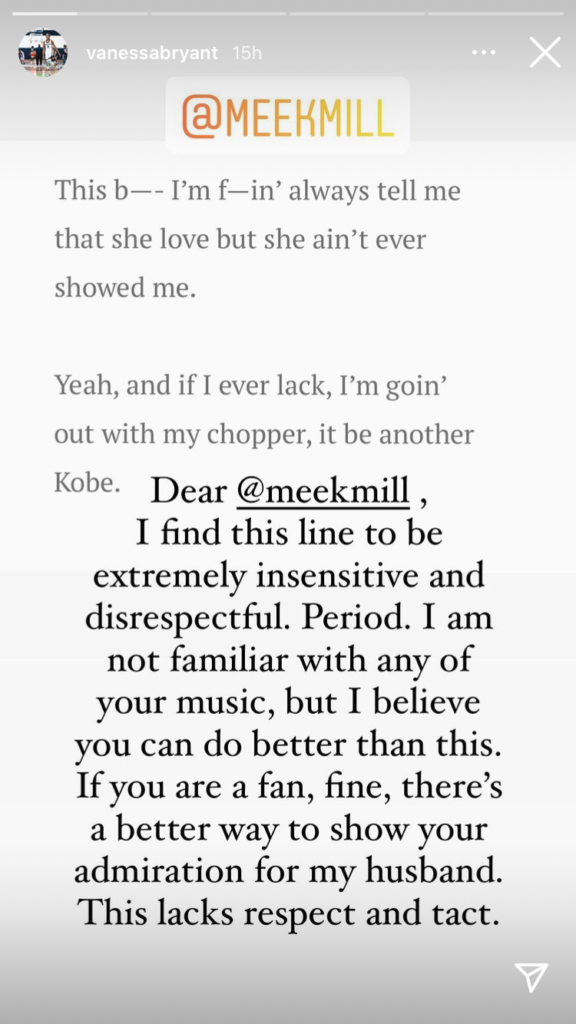 Meek once again went to twitter to say his two cents and then made it clear that he apologised to the grieving widow.