"This is what longevity looks like when you've been in the business for 20 years and they're still singing songs from 2003" Spice said following her first performance after six months.
The singer was absent from the dancehall scene due to medical challenges which resulted in a near death experience.
The Dancehall artiste shared her delight in returning to the stage with her 4.1 million Instagram fans following a energetic performance in the Cayman Islands over the weekend.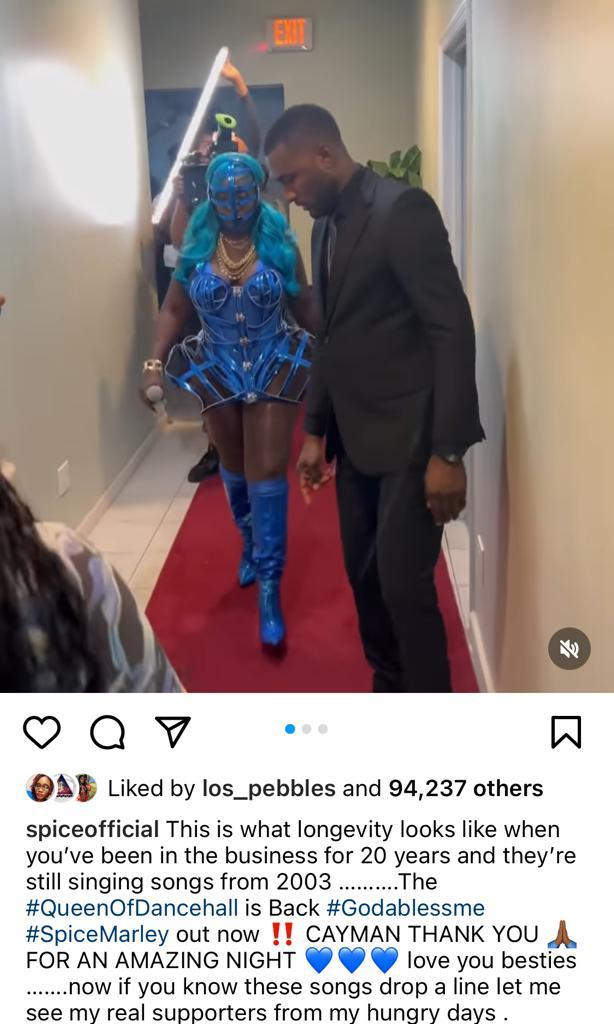 The Grammy-nominated artiste decked out in her a full ensemble demonstrated that she was back to full fitness as she along with her dancers delivered the usual acrobatic and erotic activities much to the delight of patrons.
"Cayman I love you soooooo much. Thank you for making my first night back on stage after 6 months so very special. God is truly amazing #TheQueenisBack #JesusisKing #Godablessme #SpiceMarley," she wrote in another post.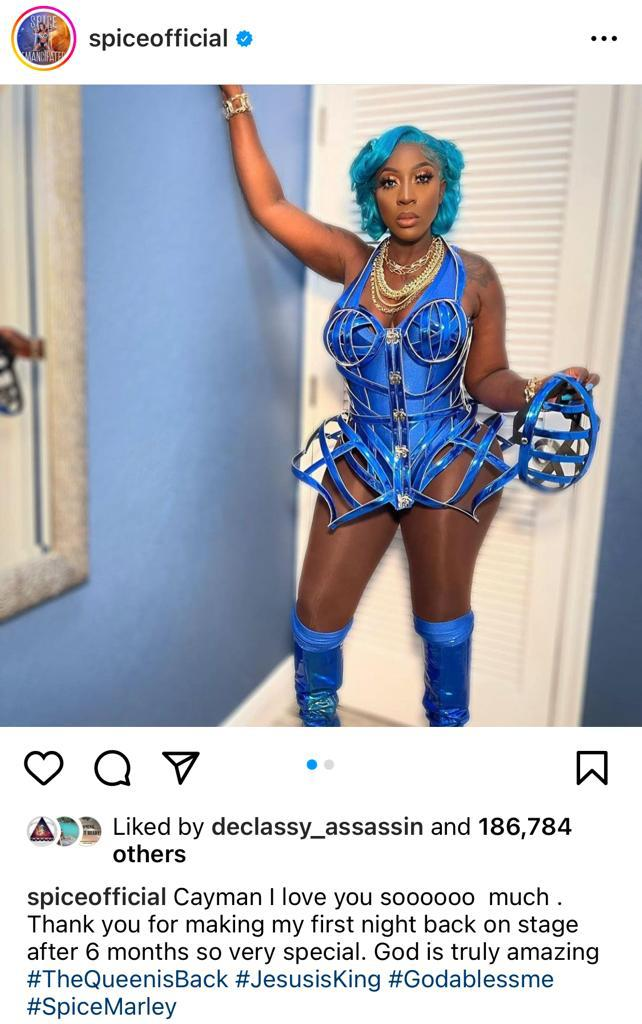 Spice also added a 'mini dump' of her moments with fans, dancers, and herself throughout the trip as part of a thank-you post to her supporters.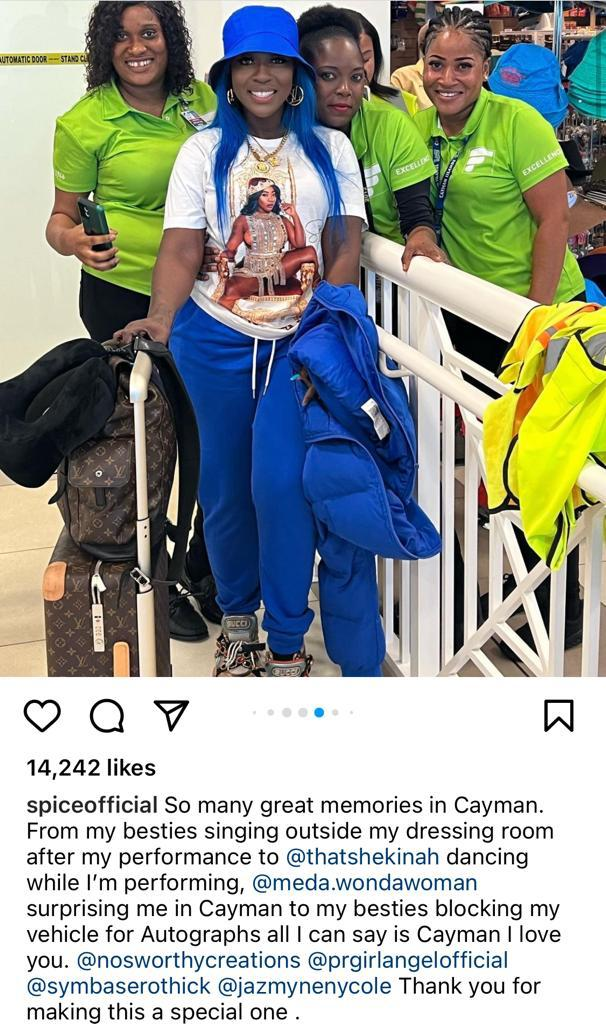 Spice has dropped two new singles since her official return to music last week- "God A Bless Me" and "Spice Marley," promising to release more content in celebration of her "new life"
During her first Instagram live in six months, the artiste opened up about enduring a near-death experience while receiving treatment for life-threatening sepsis.