Health and Wellness Minister, Dr Christopher Tufton, is encouraging citizens to eat all the fresh fruits and vegetables that are now in season, to boost their immune system, thereby providing a buffer against COVID-19.
He was speaking to vendors and shoppers inside the Mandeville Market in Manchester, during one in his series of 'Market Pop-Ups', today.
The market was filled with a wide variety of locally grown vegetables and fruits, such as aubergine (eggplant), pineapples and yams.
The Minister, who was accompanied by nutritionists and representatives from the Rural Agricultural Development Authority (RADA), also handed out masks and shopping bags to vendors and shoppers.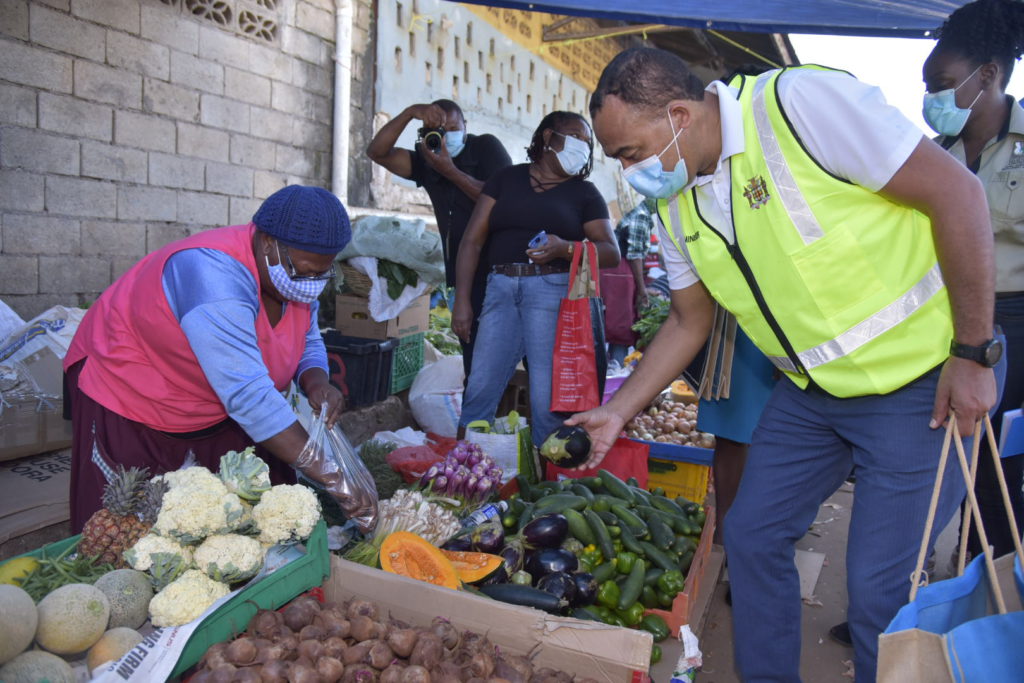 "In these COVID times, it is how we strengthen our immune system. The solution to a good healthy life is not always in a prescription pad or by going to a pharmacy, it starts with how we treat our bodies. So, part of the wellness agenda that we are promoting in public health before COVID, is health-seeking behaviours. If you exercise, eat right, check doctors annually, you are likely to have a better quality of life," 
Dr Tufton said.
"There are many tropical fruits and vegetables that are fresh from the fields that are without chemicals or preservatives, are natural, have complex carbohydrates, proteins and nutritional value. You are better off focusing on that kind of consumption," 
he continued.