Dancehall's top striker Masicka continues to hit the musical mark after scoring consecutive top-trending tracks this year, following the release of his latest song-Tyrant
'Tyrant' which premiered with a huge buzz around its release on Wednesday confirmed the hype as the track raced past 400,000 views inside its first 24 hours to register the most streams on the platform over the period.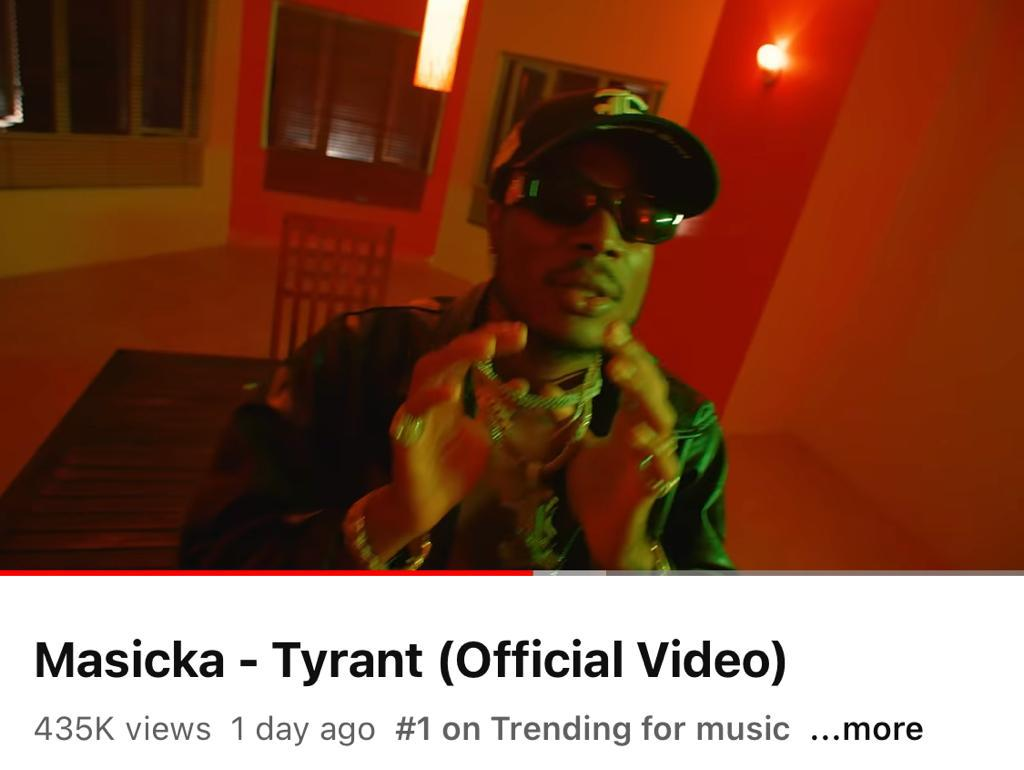 The feat follows his previous song 'Pieces' featuring Jahshii which also monopolized the top trending spot shortly after its premiere.
The single marked the first official release under his announced partnership with major record Def Jam Records with the video racking upwards of 7 million streams since its February premiere.
The success of both tracks are evidence of not only the demand for new music from the ',Gennasyde' top man but also shows the level of anticipation around the release of his sophomore album.
Given the spacing between both singles and the record label support, they're surmised to be the lead singles to drive the project. The release date for the album is yet to be announced.
Masicka's debut album '438,' opened at number#2 on the Billboard Reggae Charts following its 2021 release and has been dubbed a dancehall classic by many, spawning several hits in the process such as; 'Moment', 'King', 'Stature', and 'Suicide Note' in addition to his 2018 hit, 'They don't know,' which has garnered more than 37 million views on YouTube.