The Insurance Company of the West Indies (ICWI), title sponsor of Pink Run – a five-kilometre road race to raise funds for Jamaica Reach to Recovery (JR2R), are aiming to raise 10 million – that's 1 million more than they did last year.
The Pink Run was officially launched Tuesday (September 12) at Toyota Jamaica's head office in Kingston, where the target announcement and sponsors introduction were made.
The Run, which is scheduled for Sunday, October 29, 2023, has been a calendar event for the past 15 years. Samantha Samuda – Vice President of Marketing, Distribution, and HR told SLEEK why they continue to support the run.
For ICWI's Samuda, "Over the years, as we work together to raise awareness and our fundraising ability, I have seen the collective will to support the fight against breast cancer."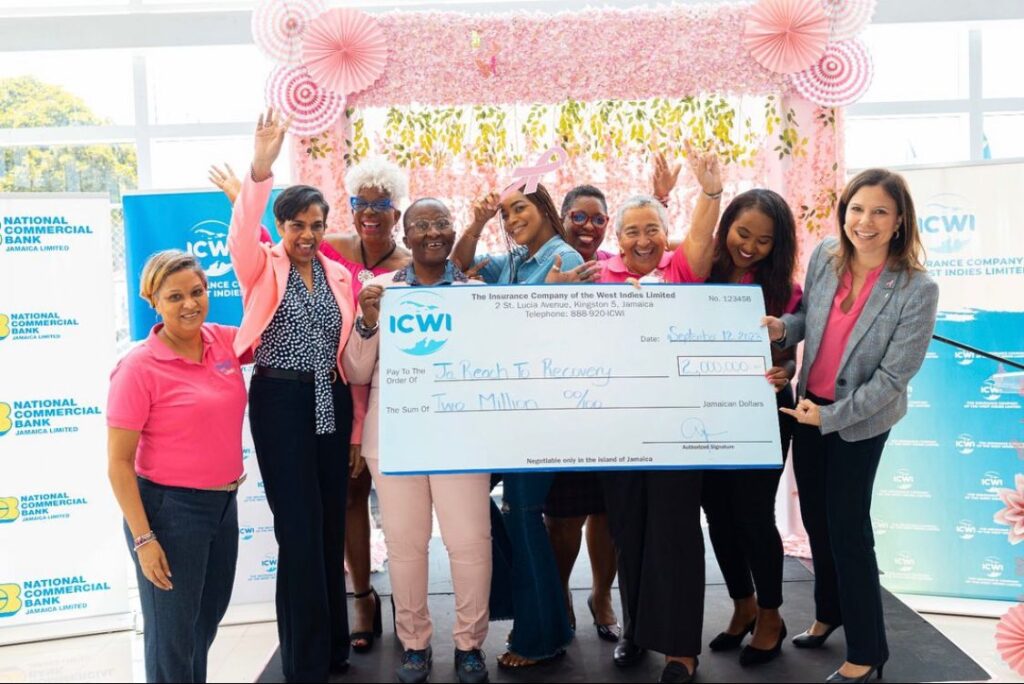 She is confident that this year will be a record-breaking year for the Run therefore the company handed over a cheque valued at $2 million.
She told us the reason for such a significant contribution.
Not to be left out was sponsor NCB, as they donated $750,000 which was presented by Karen Watson – Financial Institution Relationship Manager.
Ms. Watson told SLEEK the importance of the cause.
She then explained why it was important for NCB to support the work of Jamaica Reach to Recovery and the Pink Run at large.
The Run will be assisted by hydration sponsor Lasco/ICool.
The company takes pride in this sponsorship as it understands the challenge and its importance.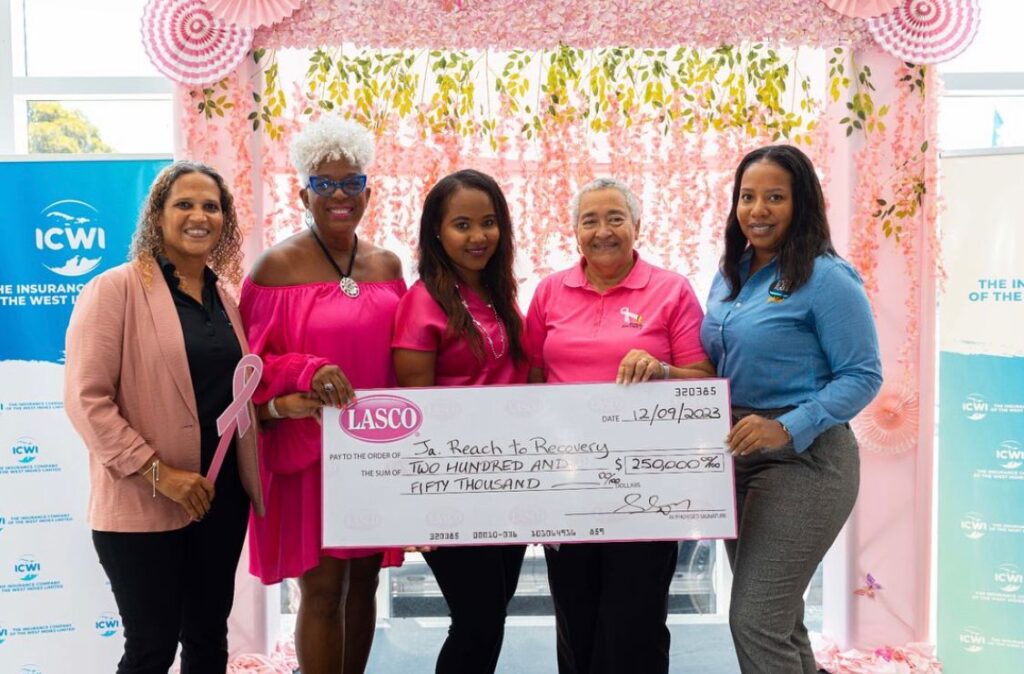 Danielle Cunningham – Corporate Communications Manager told SLEEK why it was easy for ICool to be a sponsor.
Ms. Cunningham exclusively shared her experience when her sister-in-law who had a difficult time with 'breast cancer and how she and her family had to stand in to support of her brother and family
Meanwhile, Toyota Jamaica donated $700,000.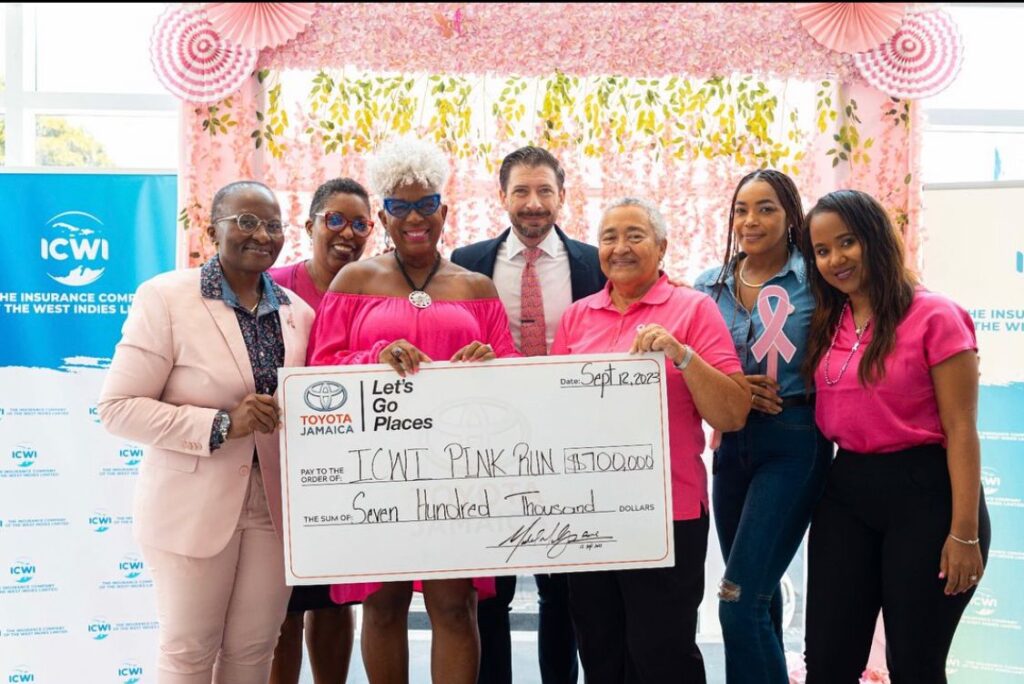 To register visit www.pinkrunjm.com or visit Toyota Jamaica, 93 Old Hope Road, Kingston 6. You can also call 876-327-9665 or 976-445-9407
Cost of registration
Individuals – J$1,500 per person
Teams (25 persons or more) – J$1,200 per person
School Teams (25 students or more) – J$1,000 each
Students (under 25 students) – J$1,200 each
All funds raised from the Pink Run will go directly to the Jamaica Reach to Recovery, the arm of the Jamaica Cancer Society that provides emotional, psychological, and financial support to breast cancer survivors.
The run will happen on Sunday, October 29, 2023, at the Hope Botanical Gardens in Kingston.