Huawei Jamaica made a generous donation to The Ministry of Education towards the Ministry's "One Laptop or Tablet per Child" initiative on Thursday, January 7.
The donation comprised of 500 MediaPad T3 10" LTE tablets. Minister Fayval Williams, said it is important to take this first step in ensuring that students have these devices as it is the first order of business in getting them to participate in online classes.
"Let me say a big thank you for this donation of 500 tablets, which I know adds to the 200 tablets that were donated to UTECH and UWI last year which brings this to a total of 700 tablets, "
the Minister said.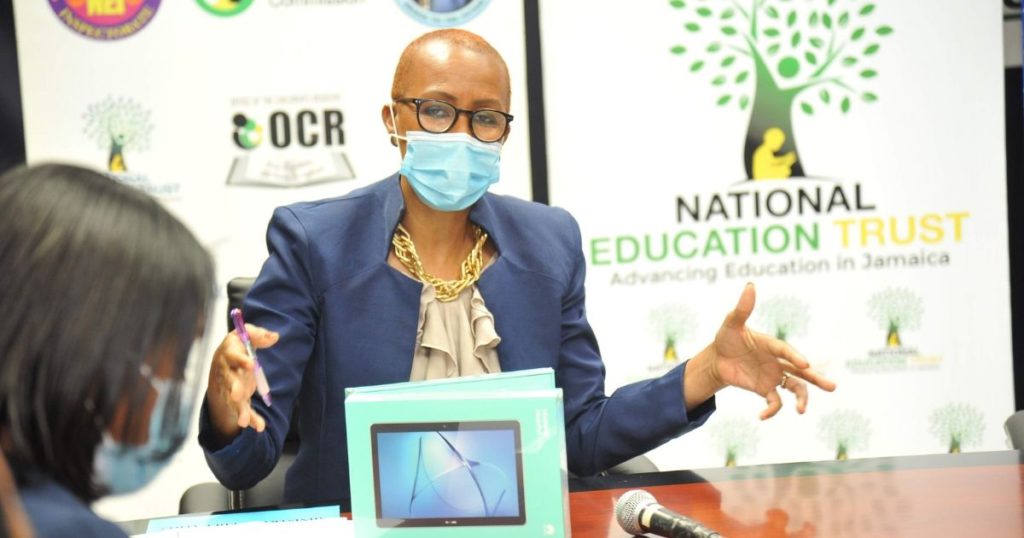 Huawei believes that access to education is vital to introducing opportunities that support fair and sustainable development. They also understand the impact the pandemic has had on many lives and thus has taken action to help where they can.
"The COVID-19 pandemic has brought many unexpected challenges to our life. As for the education sector, it has been a challenging time but all of us are working hard for the joint efforts of "school shut down, but education continues" Mr. Bo Zhou, Regional Executive of Huawei Technologies expressed. "Today we are proud to cooperate with the Government of Jamaica and all of you for the great effort and initiative of "One Laptop or Tablet per Child".
The Ministry's initiative has gained around 6,000 devices. It's aim is to obtain approximately 100,000 devices for students. In order to provide these devices, an estimated amount of $4.5 billion will be needed.
The "One Laptop or Tablet per Child" initiative was launched in October of last year. It is designed to promote inclusivity in the education sector while aiming to provide needy students, aside from those on the PATH program, with the essential tools to operate efficiently in the online teaching and learning environment.