The Government through law enforcement have removed several illegal rafts and closed a section of the White River in St. Ann on Thursday (March 30), due to illicit activities.
Members of the Jamaica Constabulary Force (JCF) and the Jamaica Defence Force (JDF) along with officials from the Tourism Product Development Company(TPDco) joined forces to put an end to the illicit activities. The authorities removed several rafts and equipment and also closed a section of White River due to a rise in illegal activity as a result of unlicensed rafting.
The TPDCo in a statement indicated that the section of the river under the bridge is closed by order of the Rafting Authority.
For several months the authorities have been plagued with complaints by locals and tourists, ranging from sexual harassment, raftsmen operating in a drunken state, fighting, sexual and criminal activities, extortion and gang activities.
SLEEK media understands that gangs from St Catherine and Clarendon have invaded the space, leading to intimidation of licensed raft operators and disruption of tourist activities.
The JCF had issued a warning to operators to remove their rafts from the area by March 20, however the warning was ignored.
It's further understood that there have been multiple attempts to put an end to illegal rafting on the White River.
According to a statement from TPDco, It says these attempts include several consultations with the illicit rafters.
The Senior Advisor and Strategist in the Ministry of Tourism, Delano Seiveright, said there has been a prolonged breach of the River Rafting Act on the White River.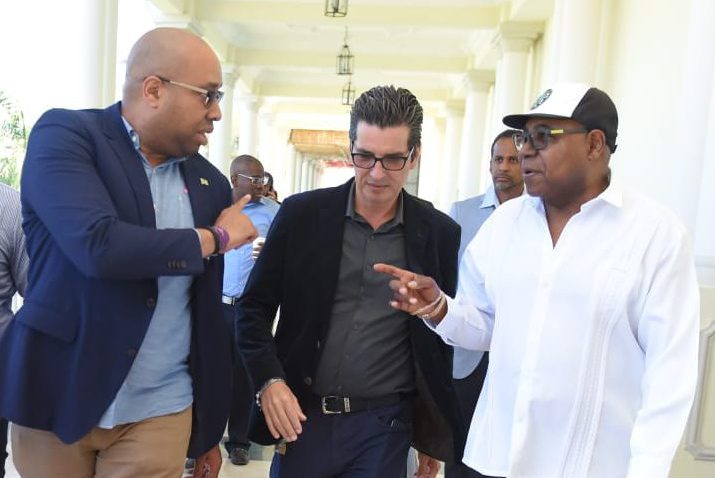 In the meantime, Mr Seiveright stated; "The Government will work to legitimize illegal operators who are genuine in their desire to be lawful and orderly."