The drive to provide quality education for the deaf continues with the launch of the Jamaica Sign Language (JSL) Grammar Curriculum Learning Management System (LMS) by the Jamaican Association for the Deaf. 
This new system gives teachers, parents and deaf and hard-of-hearing students access to digitised educational content associated with the JSL grammar curriculum, as well as access to other education resources.
This system aims to increase the literacy levels of deaf and hard-of-hearing children in all schools for the deaf.
The project manager explains that the funding for this project came from the United States Agency for International Development (USAID) through US$2.5 million funding. 
The Education, Youth and Information Minister Fayval Williams was in attendance of the ceremony and had this to say,
"With the outbreak of the COVID-19 pandemic and the move towards online learning after the closure of regular school for most institutions, the Learning Management System has taken on greater significance,"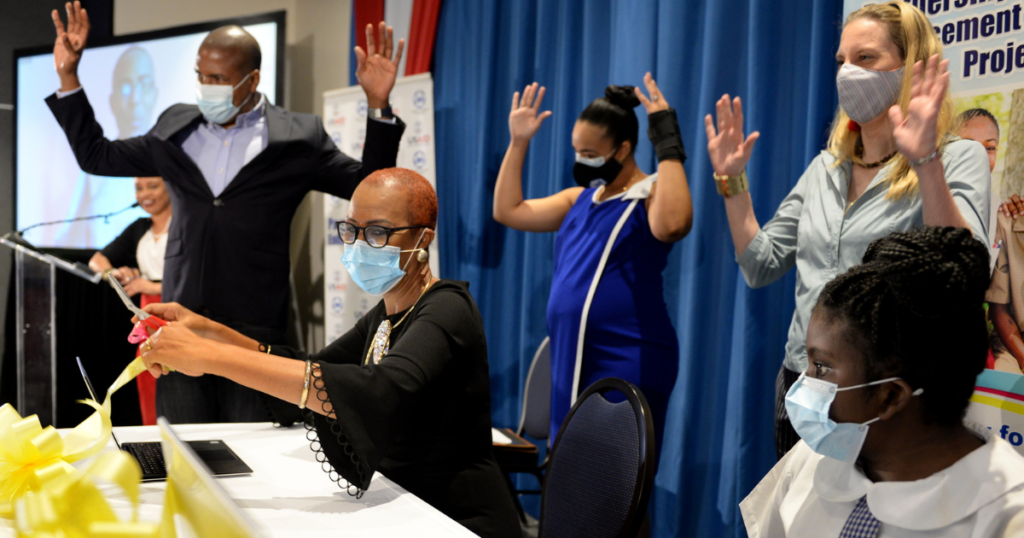 .