Sunday Morning is here and you want to treat someone special with a home cooked breakfast, maybe a light brunch or a special dinner- Shauniel Whitley the Owner of Mastered Meals by Whitley, has the ideas for you. The St Catherine Alumni said
"Food and Nutrition class was my outlet, it kept me calm and focused."
So she is inviting you to try these easy fixes while you are at home the weekend.
At home Valentine breakfast
Vegetable omelette, oatmeal pancakes, syrup and Mimosa's (orange juice and Prosecco) garnished with fresh strawberry- The vase is a regular kitchen glass, picked some flowers and made that.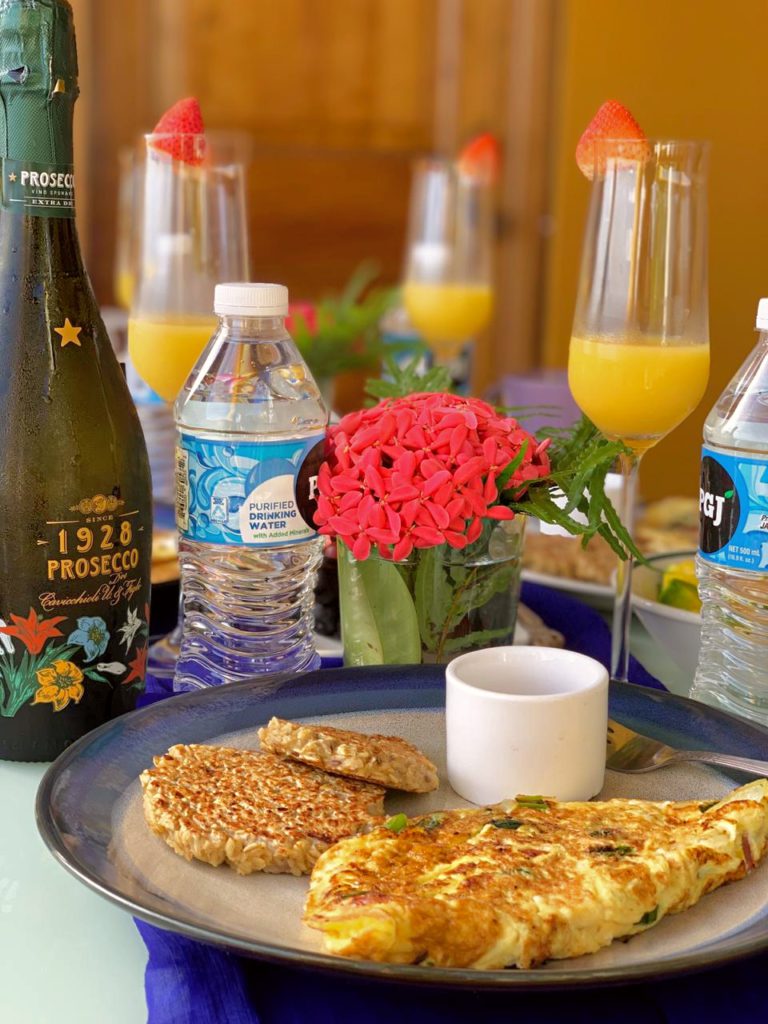 Charcuterie board
Crackers, dried meats, cheese, nuts, olives, preserves, & pesto
The good thing about this is you can be very creative, any ingredients that you or your significant other likes, eg bacon instead of chorizo.
Dinner 
Pan-Seared Salmon, Creamy Penne Alfredo Pasta, Sauteed broccoli and tomato topped with grated parmesan cheese.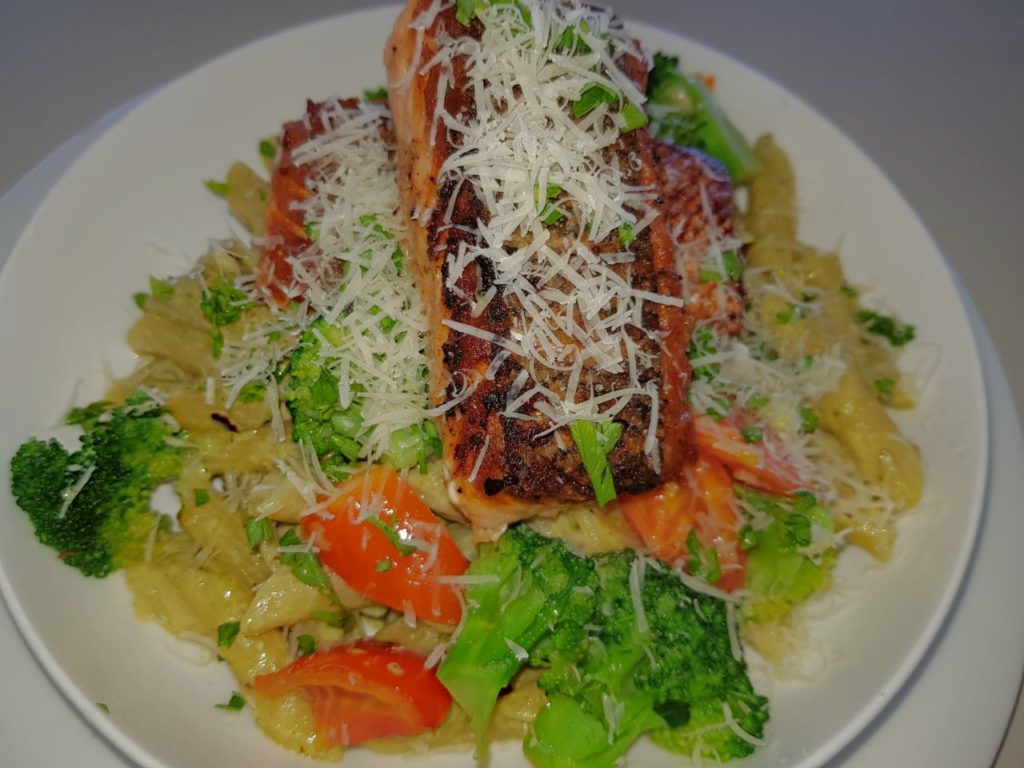 Special Desert
Mini blueberry cheesecakes.