Following Wednesday's announcement that NCB Board Chairman, Michael Lee-Chin's has taken a leave of absence, the NCB Financial Group says all is well.
It is assuring stakeholders who have questioned its structure and says its robust corporate governance framework has enabled a seamless transition.
The Group says while it is not in a position to comment in detail, its Chairman has shared his need and desire to step into an executive role within his organisation in Canada on a temporary basis.
He will do this until he can is able to find a replacement for his chief operating officer, who is leaving after 25 years.
Additionally, NCB says Lee-Chin has specified interests in two recent areas of focus – precision oncology and clean energy.
The Billionaire also corroborated the statement by the NCB group via a post shared on his instagram page.
Lee Chin stated; "I assure you my health is not an issue. The fact of the matter is, 2 years ago i embarked on a mission that will undoubtedly lead to the betterment of humanity. The first part of the mission involves Precision Oncology using Targeted Radioisotopes, and second is clean energy in the form of Small Modular Reactors."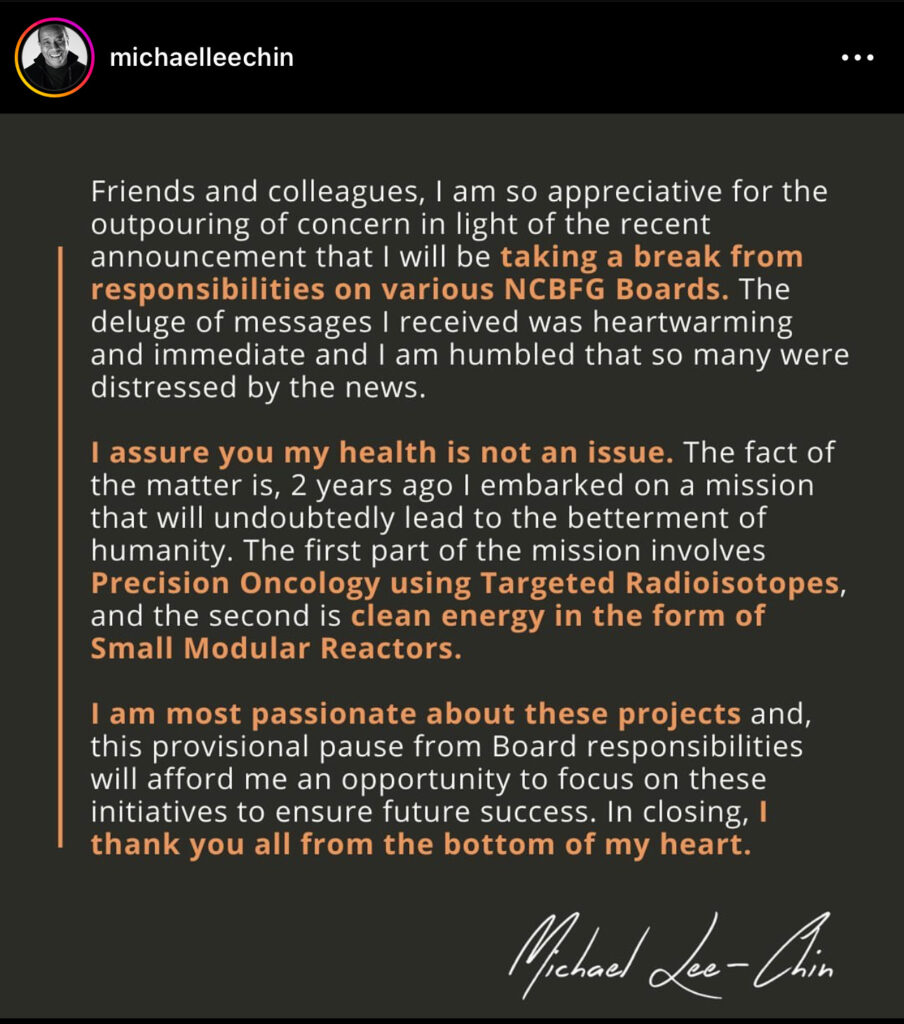 Professor Alvin Wint, has assumed the role of Interim Chairman of NCB Financial Group Limited during Lee Chin's leave of absence.