The State Opening of Parliament is a momentous occasion.
Among the activities that highlighted the traditional opening of parliament was the Governor General Sir Patrick Allen, accompanied by Chief of Staff of the Jamaica Defence Force (JDF), Rocky Meade, inspection and salute of the Guard of Honour. Allen was escorted down Duke Street to Gordon House by the Mounted Police.
The Ministers also step out in their finest, therefore it's necessary it's definitely hot to speak of the notable outfit today's opening.
Many are seen toning it down for this year – is it because of the pandemic or simplicity for the day?
Juliet Cuthbert Flynn MP and five-time Olympian came to set a moment in her Little Black Dress- this no normal 'lil' black dress, the sleeves are definitely trendy and making a statement. Tied aimlessly together with nude pumps and nude tote- The frosted hair is definitely a plus.
Alando Terrelonge MP, shares in the spotlight in his full blue moment- The Entertainment State Minister came to entertain!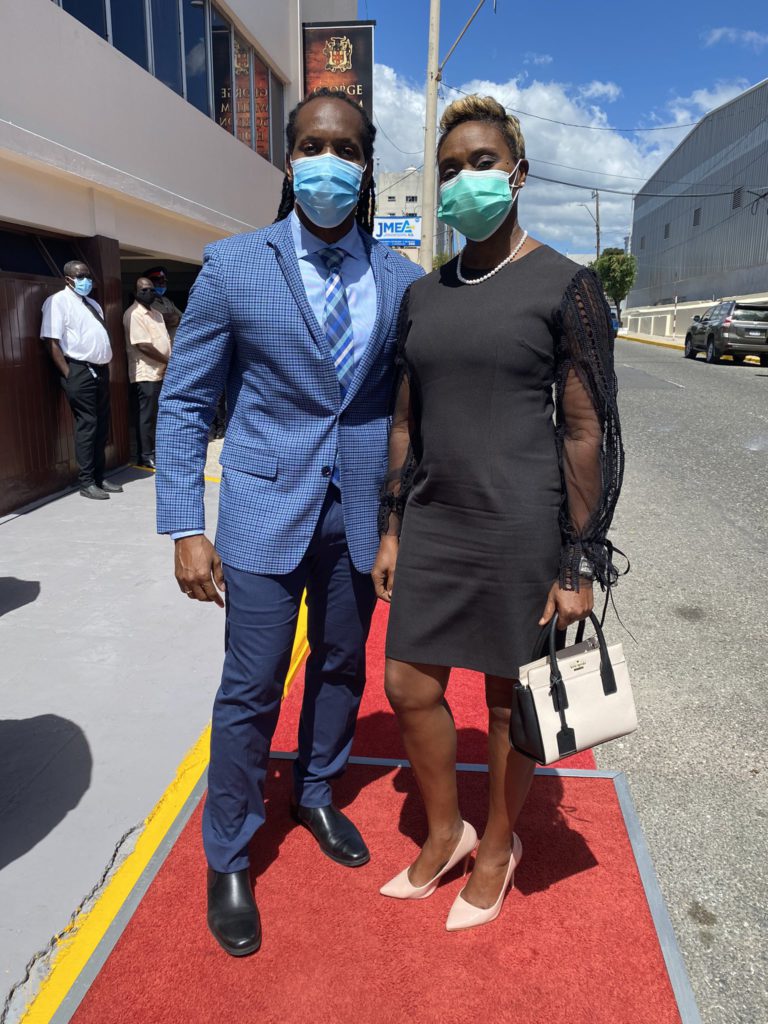 Lisa Hanna MP, and the second Jamaican Miss World, will always have us ready to see her. Hanna makes a statement in her fitted dark blue trousers, low cut vest and long-sleeved, lace top. Ms SESA paired this trendy moment with matching pumps. That Miss World walk still killing it even on asphalt.
Dr Michelle Charles MP, is seen in full green for this opening. She went for the monochromatic look with a snake skinned pump, bedazzled mask and a pink tassel on her also green purse. The MP wanted to be a statement and she definitely achieved that with this outfit.
Pearnel Charles Jr MP, came in the same green moment, with a matching tie to complement his navy blue suit.
Tova Hamilton MP, said this was her moment to set that statement. Hamilton came out in her black and white number that definitely grabs your attention. The tailored black and white blazer with a leather belt is paired with a black snake skinned purse and white pumps.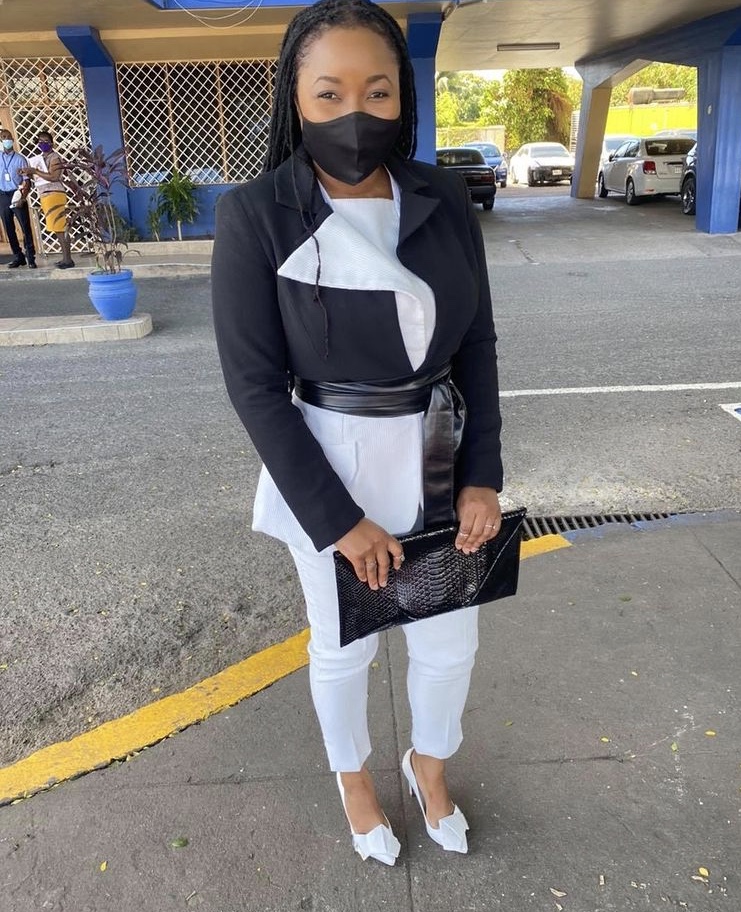 Rhonda Crawford MP, came in the traditional red fascinator, navy blue boat dress and red pumps. The young MP was ready for her first opening.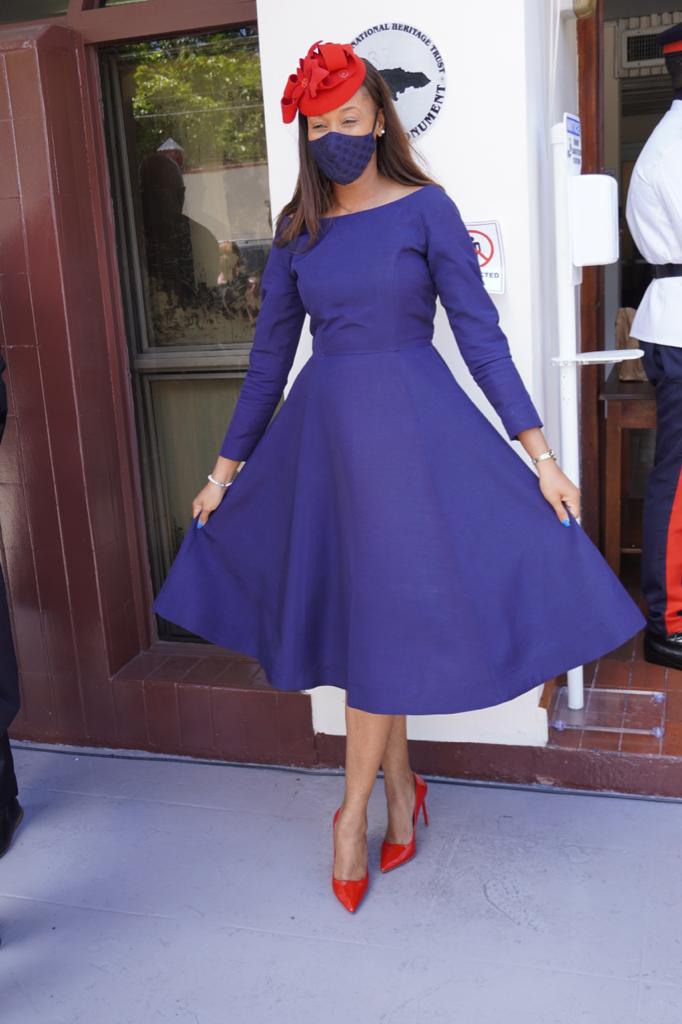 Marlene Malahoo Forte MP, came with the spicy red dress and ruffled sleeve dress. Forte said Caliente for the opening.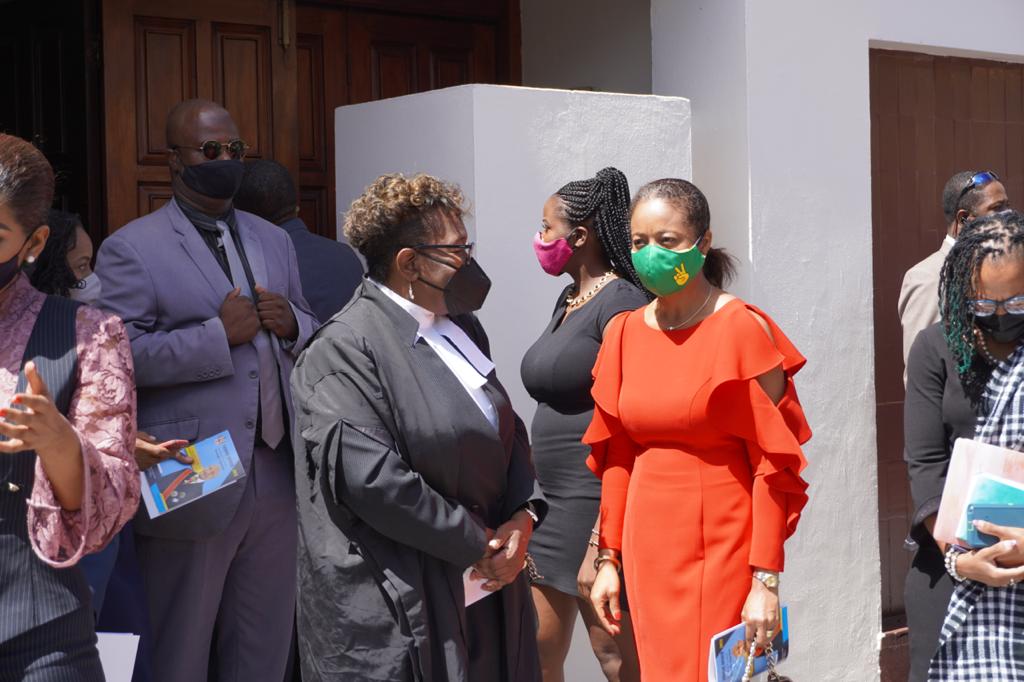 Gabriela Morris, posed cutely in her light pink outfit. She showed the soft side, paired effortlessly with white pumps and a simple clip purse.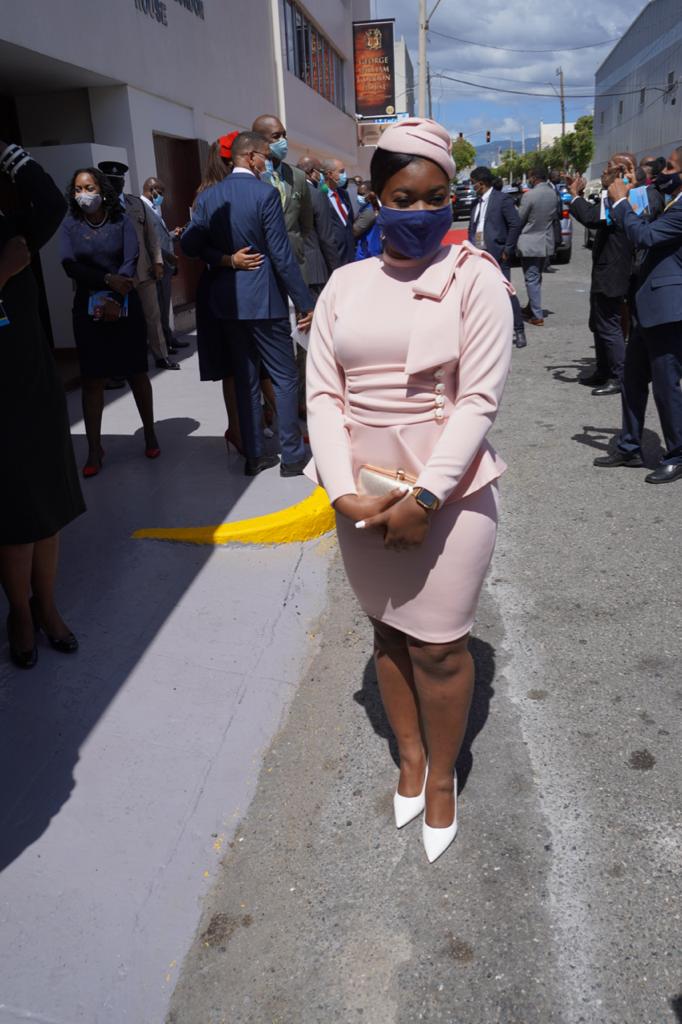 Honourable Mention- First Lady and the Hon Andrew Holness A well dressed couple is always a feel good moment.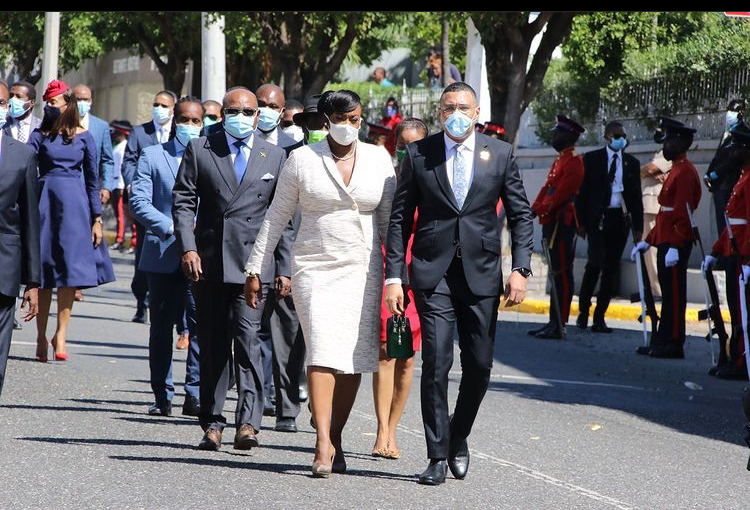 .