January has been the month of the striking and well-tailored suits, the trend is anything but new. However, the women have revved up the suit and tailored looks to start the year. Anyone who is with the current trends and knows 'What's What' in fashion has hopped on the tailored pants, blazer, jacket and trench coat vibe. From the inauguration, press and commercial events we've seen women both internationally and locally rock the tailored look.
Dr Michelle Charles, MP for East St Thomas, started the year with her calendar, in a tailored and Sleek charcoal suit and a white button-down and matching white closed-toe pump.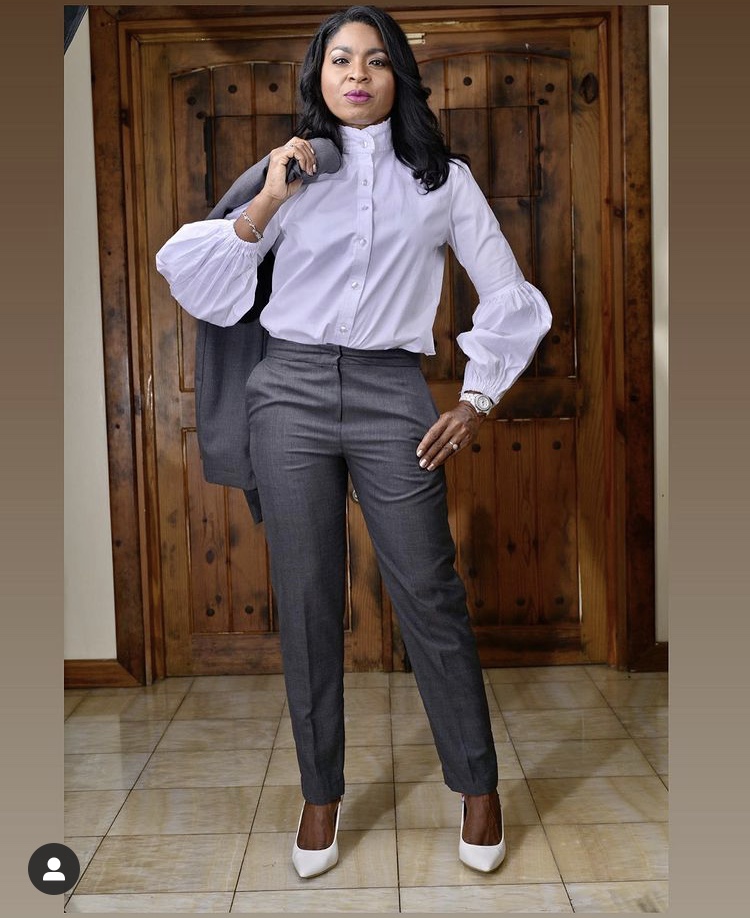 Captioned: "My new job description doesn't always allow me to wear heels or dress up and yet I love every bit of it."
we can definitely see that!
Miss World 1993, and South East St Ann MP Lisa Hanna showed her flair for style in her January Post in a full white suit with a blazer. Now that's a fab in white moment!
Redirection Podcast host makes a statement. Terri-Karelle Reid is seen wearing a polka dot and stripe split suit from Sabritru.
The real statement piece of the Inauguration was Former First Lady Michelle Obama who rocked her plum turtleneck, trench and tailored wide-leg pants with an oversized belt that is the young designer Sergio Hudson's signature accessory.
January 19 saw The Sister-Sister star Tia Mowry, giving us spice in her burnt orange tailored pants and satin long-sleeved top from the known designer Jonathan Simkhai.
Elaine Welteroth really gave us the true tailored and proper look in her Inauguration breakdown on her CBS' the Talk. Wearing a Marc Jacobs tan suit with a double-breasted jacket.
Tracy Ellis Ross shared her new Pattern Beauty Treatment line on January 28 and dropped a small visual that had her in a beautiful, different and yellow two-toned suit made by Micaiah Carter.