Is there trouble in paradise? Safaree and Erica who have been married since October 2019 have taken to Twitter to air out their 'dirty laundry'.
The Love and Hip-hop star made an eye-opening tweet earlier about his regrets about being married and not wanting to lose his freedom over a singular person. The tweet has since been deleted from the rapper's account.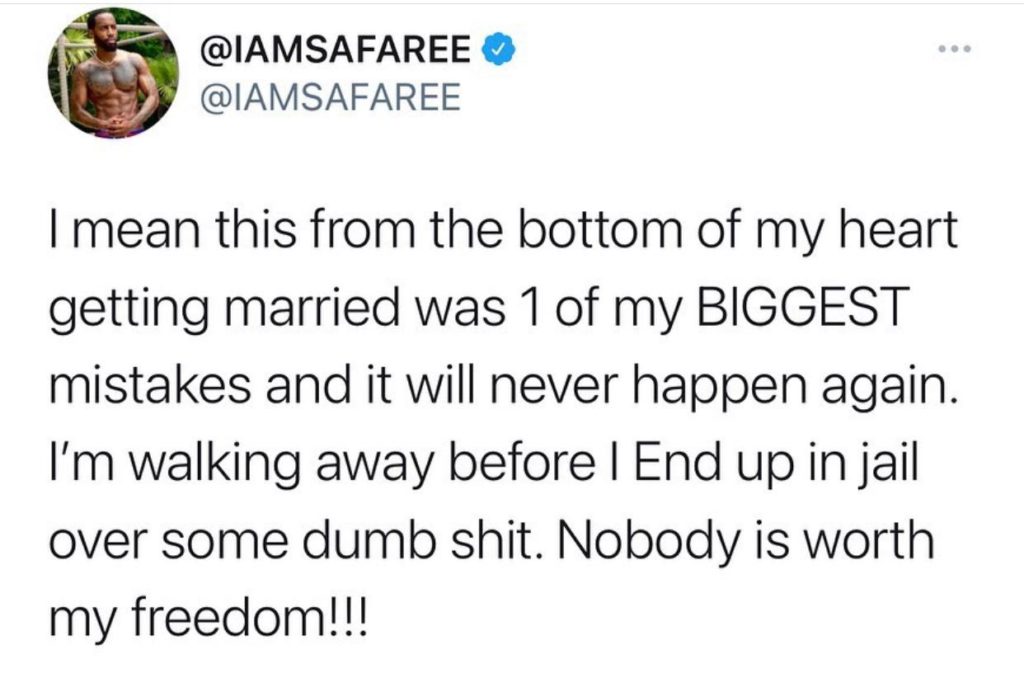 His wife made sure to add her two cents to the post, where she wasn't having his tweet. Erica who is also a Love and Hip-hop regular, made it clear that he was selfish, vain and inconsiderate.