The pandemic didn't stop the Super Bowl festivities on the 7th of February- the NFL stars were out, the stands were full and the performances went off with three Black home names. 
The winners of the Super Bowl were the Tampa Bay Buccaneers with quarterback Tom Brady taking home his 7th Super Bowl win. The 43-year -old now has 14 Super bowl records and is being called one of the greatest athletes. 
The usual big talk of the Super Bowl- especially for the persons who aren't big fans of the sport- are the performances. This year saw The Weeknd, Miley Cyrus, Jasmine Sullivan, Eric Church, Joan Jett and H.E.R perform in different capacities.
The pre-show had Miley Cyrus performing at the Tik Tok Tailgate where she performed for over a five thousand vaccinated healthcare professionals. She began her set in a highly sequined, football-inspired cheerleading ensemble. Cyrus proceeds to change mid-set; to a football-inspired uniform complete the shoulder pads and fitted pants to perform with legend Joan Jett where they performed Bad Karma among other hits from her new album.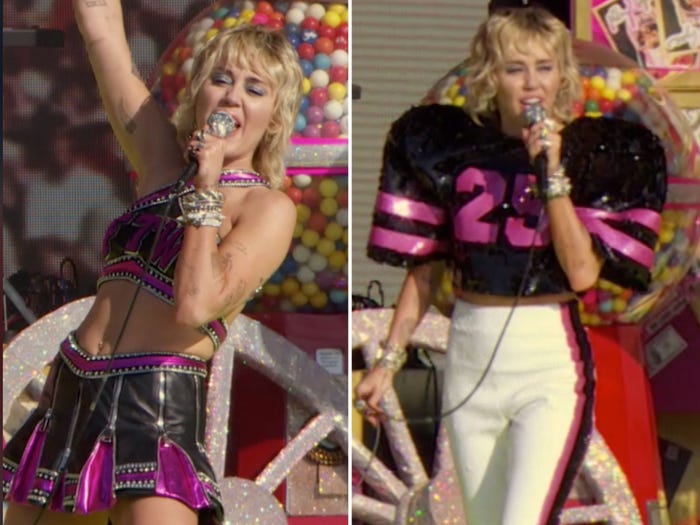 The actual Superbowl showed out with the young and black vocalist. Jasmine Sullivan singing the National Anthem with "backup" from Eric Church was the true moment- in her tailored wide leg pants suit and head piece.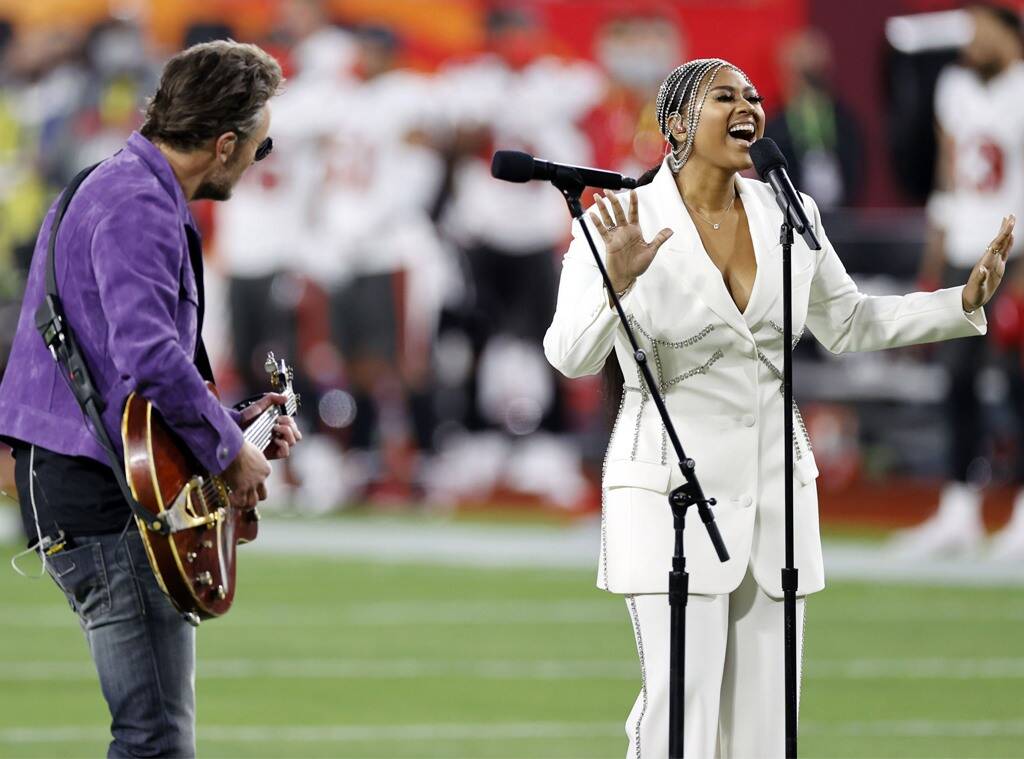 H.E.R also made a statement with her slow and bass-filled moment singing America the Beautiful with her guitar and don't forget about her Rock- inspired sequined outfit and dark sunnies.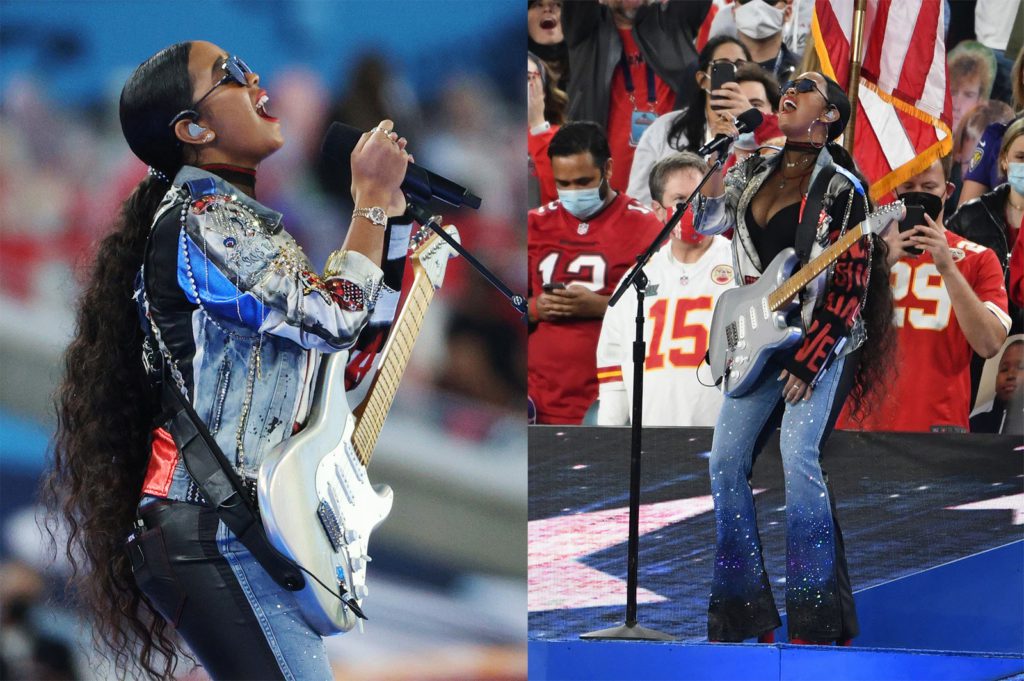 The half-time show was performed by The Weeknd. The R&B singer had on his usual red and black suit. He had a futuristic and shiny theme for his performance. He was very close and personal with the camera that had created quite the buss in the "meme world". The singer was obviously having fun and sang his heart out.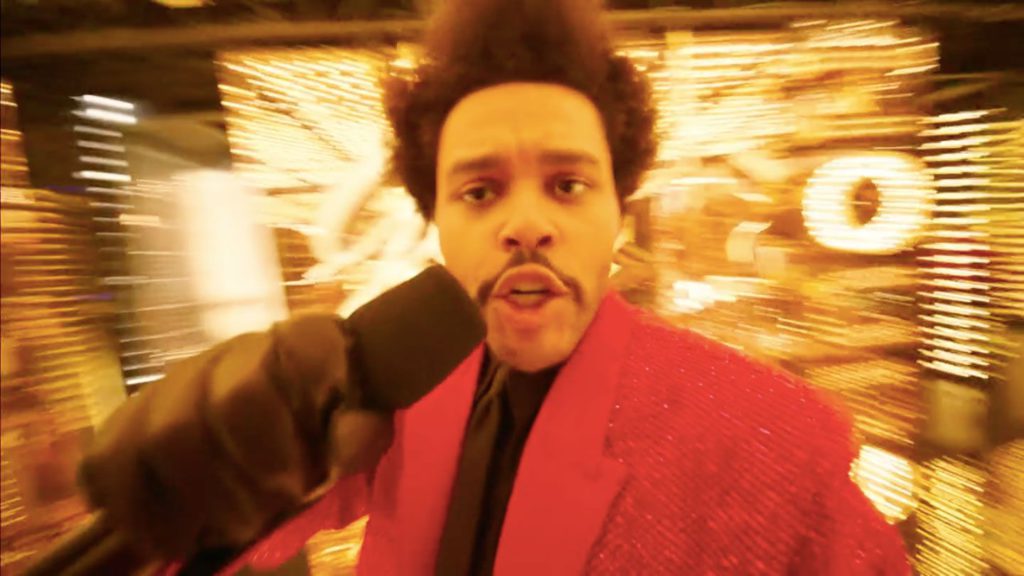 The real star, however, was the deaf ASL demonstrator- Warren 'WAWA' Snipe. He performed at both the National Anthem and the singing of America the Beautiful. He gave a lot of energy and passion!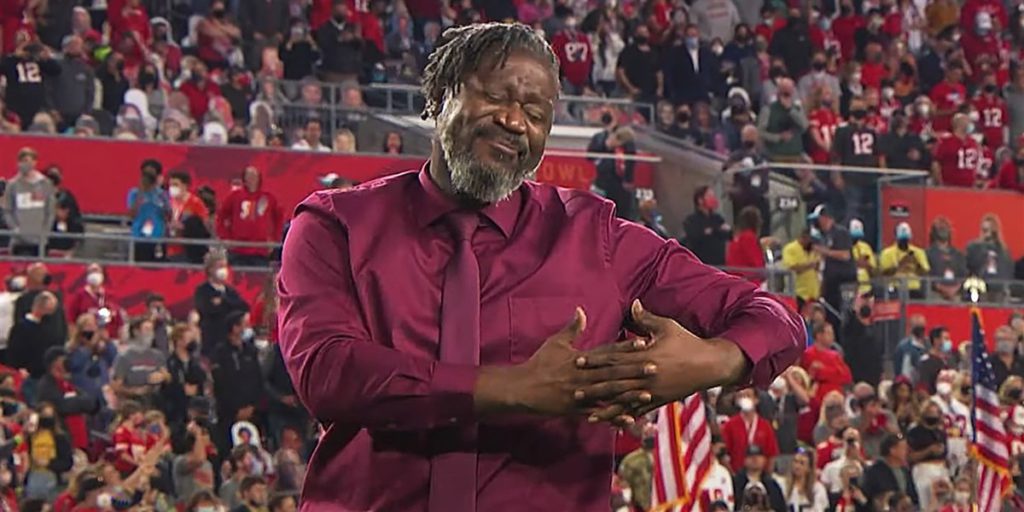 .