Clarks has alwyas been popular among Jamaicans. My first Clarks is a story almost all men in our society can identify with. Jamaican men for generations have advocated for the reliability and craftsmanship of the Clarks boot. 
This has been recognised by the Clarks Brand in recent years with the partnerships with locally known influencers. The Brand has worked with big names such as Raheem Sterling. This however has moved to a new collection drop from the brand- There are four new limited edition Clarks under the Clarks and Jamaica Collection
The Clarks brand has been around for over 150 years and this collection brandishes the Jamaican flag colours on four original boots. The announcement was made on Instagram today.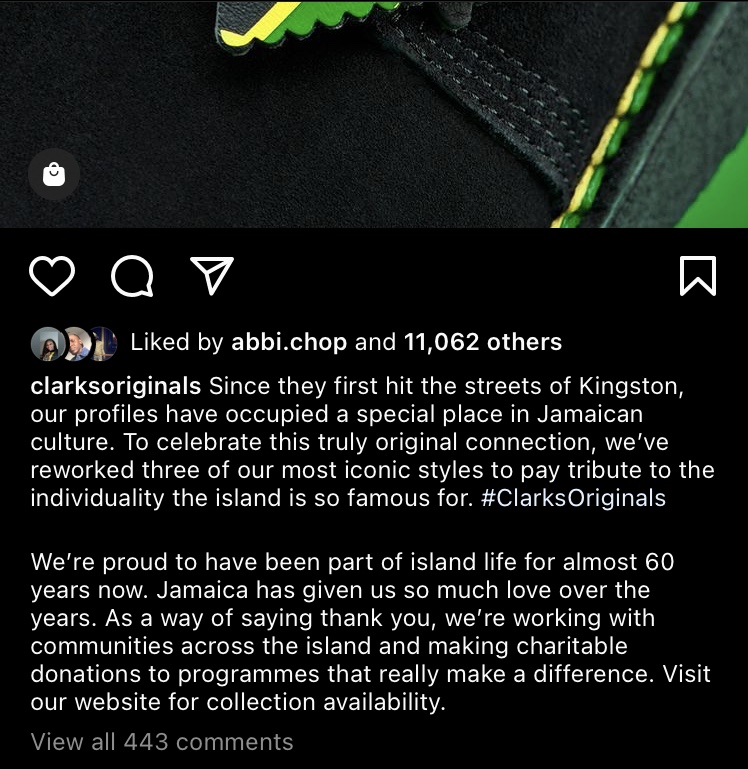 Clarks is also committed to contributing to charities here on the island. they make it clear that they want to give back to a country that has supported them for this many years.