After being rejected by New York University (NYU), the University of California Los Angeles (UCLA), and Columbia University, 28-year-old Dr. Elisee Joseph is now the youngest black person to teach at all three institutions simultaneously.
"If you can't get accepted to these institutions, become the instructor," said Dr. Joseph, as per face2face Africa.
Back in 2012, Dr. Joseph received a letter from Columbia University, before being rejected by NYU four years later for the school's engineering program.
Today, he serves as an associate faculty in the Applied Analytics program at Columbia University School of Professional Studies in addition to teaching graduate students at the NYU School of Professional Studies.
After graduating from Queens College in 2015 he began his journey of academic prominence as he immediately pursued a master's in Business Administration at Brooklyn College, graduating a year later while working on Wall Street.
His chapter as an Educator began while pursuing his Doctorate degree in Business Administration (D.B.A.) at Felician University.
According to Black Enterprise, the then 22-year-old was elevated to a business faculty member position at Marymount Manhattan College where he taught courses in Economics, Business Statistics, and Information Technology.
At 24, he became a faculty member at the Columbia University School of Professional Studies and a member of the Grammy Recording Academy.
Joseph went on to become the first-ever graduate in the school's history to earn a doctorate in Business Administration right before he turned 25 years old.
Dr. Joseph's story initially captivated many following his social media message of encouragement to NYU's 2022 graduating class following their commencement ceremony in December.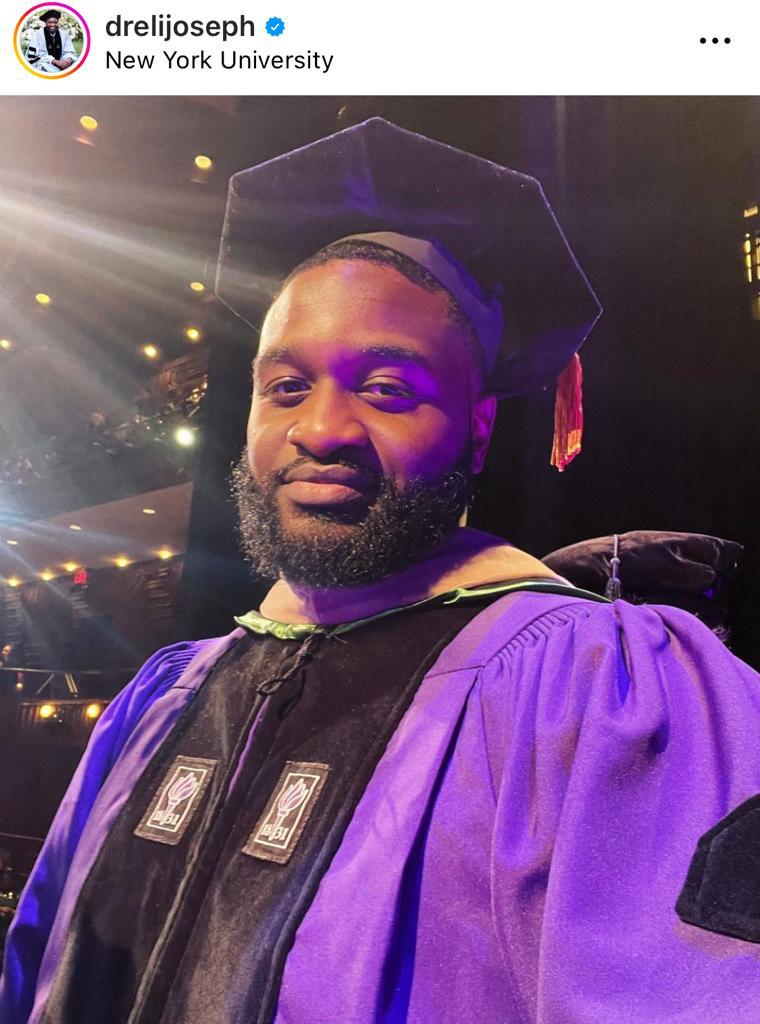 That comeback journey from rejection to success was again a source of inspiration and highlight following his recent speech in May to the class of 2023 at the School of Professional Studies at both Columbia and NYU.
Dr. Joseph recently delivered two TEDx talk presentations titled "Time Is Your Biggest Competition" and "No Trace, No Case", and is also a bestselling author for his book titled- The Perfect Rejection Resume: A Reader's Guide to Building a Career Through Failure.